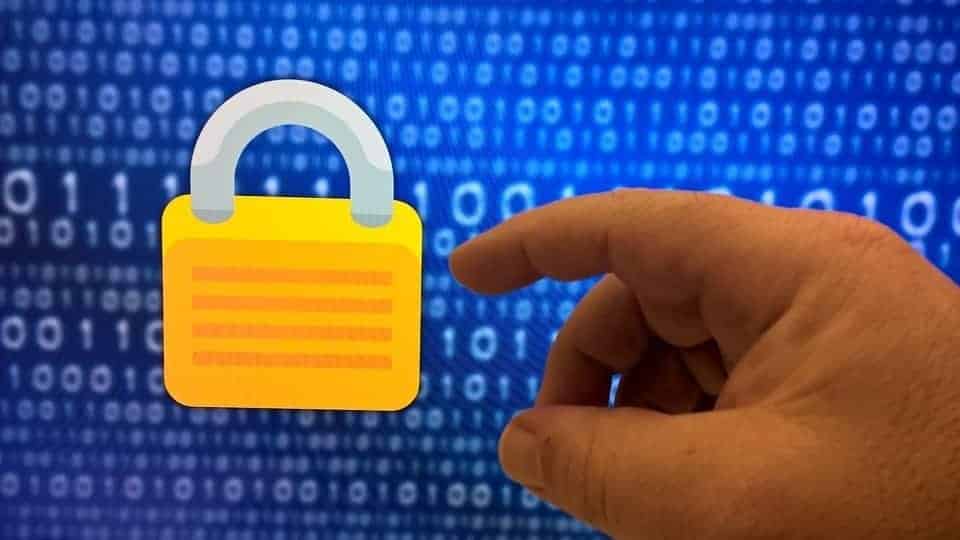 Nicolas and De Vega Law Offices operates the https://ndvlaw.com website ("Website") and the https://meetings.ndvlaw.com ("Virtual Conference Platform"). This page is used to inform Website visitors regarding our policies with the collection, use, and disclosure of personal information, the use of our website and online resources, including our Virtual Conference Platform.
1. What is the purpose of our Website?
For Information Purposes Only
This Website is provided as a public service, and only for information purposes. Hence, no personal information is collected from you without your consent.
2. What do we collect from you?
No Personal Information
We do not collect, nor require you to provide personal information when using this Website. Personal information that is collected through this Website is done only when you manually or electronically submit to us inquiries through this Website, or when you fill out a form. The information that you will provide will consist only of the following:
Your name
b. Email address
c. Your message or inquiry
Cookies
Our Website uses cookies, as almost all websites do, to help provide you with the best experience we can. The term cookies may include tags, tracking pixels, web beacons and other similar technologies (collectively as "cookies"). Cookies are small text files that are placed on your computer or mobile phone when you browse websites. The small amount of data in these files are commonly used as anonymous unique identifiers. These are sent to your browser from the website that you visit and are stored on your computer's hard drive.
Visitor Statistics Cookies and Website Analytics
We use cookies to compile visitor statistics such as how many people have visited our Website, what type of technology they are using (e.g. Mac or Windows which helps to identify when our site isn't working as it should for particular technologies), how long they spend on the site, what page they look at etc. This helps us to continuously improve our Website. Part of the information collected consists of other non-identifiable web traffic data such as your computer's Internet Protocol ("IP") address, browser version, pages of our Website that you visit, the time and date of your visit, the time spent on those pages, geolocation, your operating system, the search terms you used, the pages and internal links accessed on our site, the referring site or platform (if any) through which you clicked through to this site. These so called "analytics" programs also tell us if how people reached this site (e.g. from a search engine) and whether they have been here before, helping us to provide better content for our Website. The web traffic data is used only for website analytics, and only non-identifiable web traffic data are analyzed.
Cookies and how they Benefit You
Our website uses these cookies to collection information and to improve our Website. Our cookies help us:
a. Make our Website work as you would expect
b. Remember your settings during and between visits
c. Improve the speed/security of the site
d. Allow you to share pages with social networks like Facebook
e. Continuously improve our Website for you
f. Make our content more efficient, targeted and responsive for you
We do not use cookies to:
a. Collect any personally identifiable information (without your express permission)
b. Collect any sensitive information (without your express permission)
c. Pass data to advertising networks
d. Pass personally identifiable data to third parties
e. Pay monetary commissions of any form
You can learn more about all the cookies we use below:
Permission to use cookies
By continuing to browse or otherwise use our Website, you are agreeing to our use of cookies. From your end, however, you can still manually remove or not accept cookies. There may be settings on your software that you are using to view this Website (your browser) that you can adjust to accept, block, or not use cookies from our site. Should you wish to remove or not use cookies from our site you can learn how to do this below, however doing so will likely mean that our site will not work as you would expect.
Turning Cookies Off
You can usually switch cookies off by adjusting your browser settings to stop it from accepting cookies. There are various resources in the web to help you do this. Doing so however will likely limit the functionality of our Website and a large proportion of the world's websites as cookies are a standard part of most modern websites.
It may be that your concerns around cookies relate to so called "spyware". Rather than switching off cookies in your browser you may find that anti-spyware software achieves the same objective by automatically deleting cookies considered to be invasive.
3. Why do we collect certain personal information?
Your name and email address are required only to properly address you, identify you, and contact you, when we respond to your message or inquiry. You will not be asked to provide any other personal information through this Website.
4. What do we do with your personal information?
In general, we will compile, collate, record, organize, store, process, update, modify, retrieve, warehouse, archive, compress, decompress, use, and process, for any other lawful means, and later destroy or wipe, the information that you provide.
In particular, the information collected from you will be used solely to contact you for the subject of your inquiry, for documentation, to process the information within NDV Law, and forward them to our appropriate legal and non-legal staff for proper action. We may send you an email using the name and the email address that you provided. Your information will not be disclosed or given to another person for any reason without your consent. We will not share your information to outside parties, except as provided below.
Service Providers
a. We may employ third-party providers and individuals due that we have engaged to perform business-related functions on our behalf, or due to the following reasons, and for which a disclosure of personal information may be necessary:
i. To facilitate or maintain our Website;
ii. To provide the Website on our behalf;
iii. To provide website analytics services;
iv. To perform Website-related services;
v. To assist us in analyzing how our Website is used;
vi. To host our Website and maintain our databases;
vii. To support information and promotional campaigns;
viii. To provide or support advertising services.
Generally, these third-party providers do not have direct access to the personal information that you provided (your name, email address, and message/inquiry). However, they may have access to anonymous or non-identifiable information (in the form of cookies or log files) which they may use to fulfill our requirements, as stated above.
We also may disclose the personal information as follows:
i. In response to legal process, for example, in response to a court order or a subpoena, a law enforcement or government agency's request or similar request.
ii. With third parties in order to investigate, prevent, or act (in our sole discretion) regarding potentially illegal activities, suspected fraud, situations involving potential threats to any person, to NDV Law, or our website, or violations of our policies, the law or our existing policies, to verify or enforce compliance with the policies governing our Website and services.
iii. We may transfer some or all of your personal information if we, or one of our business units, undergoes a business transition, like a merger, acquisition by another company, or sale of all or part of our assets, or if a substantial portion of our or of a business unit's assets is sold or merged in this way, or when necessary to comply with a law or contract.
5. What else can we do with the personal information that you provided?
By providing us with certain personal information, you are also authorizing NDV Law to:
a. provide and communicate with you about the services our firm has or may offer to you;
b. fulfill your requests regarding our services, including, without limitation, requests for newsletters, information and other notifications;
c. respond to your inquiries, and notify you of any updates, outcomes or results;
d. communicate with you about other programs or services that we believe may be of interest to you;
e. enforce the legal terms (including, without limitation, our policies and terms of service) that govern your use of our services, and/or for the purposes for which you provided the information;
f. provide technical support for our services;
g. prevent fraud or potentially illegal activities (including, without limitation, copyright infringement) on or through our services or through our Website;
h. protect the safety of our clients, and of other users of our Website;
i. customize or personalize offers and content made available to you based on your visits to and/or usage of our Website, our services, and conduct various website analytics;
j. perform analysis regarding how you use our Website, our services, or any part thereof;
k. send invitations, emails or other correspondences if you use our services;
l. enforce, comply with, defend or otherwise exercise legally enforceable claims or rights.
We will not use the information that you supply to us other than for these matters mentioned, unless we secure your express consent.
6. How to we record your personal information?
Your personal information may be stored in electronic format, in physical format, or both. We have adequate systems and policies to ensure the proper storage, retrieval, processing and destruction of these systems. Only authorized legal and non-legal staff of NDV Law will have access to any personal information.
7. How do we protect your information?
We value your trust in providing us your personal information. Thus, we are striving to use commercially acceptable means of protecting them. But remember that no method of transmission over the internet, or method of electronic storage is 100% secure and reliable. Hence, we cannot guarantee its absolute security.
We use various security measures to maintain the safety of the information that you enter and submit to us. Information transmitted to and from our Website is encrypted and transmitted via Secure Socket Layer technology.
The information provided to us through the Website can only be accessed by authorized legal and non-legal staff of NDV Law, which shall be transmitted through email and printed copies. The information will thereafter be stored for as long as necessary for us to comply with our obligations to you, as required by government regulations, as long as necessary to resolve any disputes, or to enforce any contractual obligations. Thereafter, the physical records, if any, shall be disposed through shredding. The digital copies shall be disposed of or wiped through commercially acceptable means of wiping or erasing data.
8. Links to Other Sites
Our Website may contain links to other sites. If you click on a third-party link, you will be directed to that site. Note that these external sites are not operated by us. Therefore, we strongly advise you to review the Privacy Policy of these websites. We have no control over, and assume no responsibility for the content, privacy policies, or practices of any third-party sites or services.
9. Children's Privacy
Our services do not address anyone under the age of 17, except with the consent of their parent or legal guardian. We do not knowingly collect personally identifiable information from children under 17. In the case we discover that a child under 17 has provided us with personal information, we immediately delete this from our servers. If you are a parent or legal guardian and you are aware that your child has provided us with personal information, please contact us so that we will be able to do necessary actions.
10. Access and Correction
During the period in which the information you have provided (your name, your email address, message/inquiry) are stored with NDV Law, you have the right to ask for a copy of any personal information we hold about you, as well as to ask for these to be corrected if you believe there is an error. To do so, please contact the Data Protection Officer, [email protected]. You will be required to supply pertinent and acceptable identification to prevent unauthorized access and to maintain the security and integrity of the information that we collect and store.
11. What are your rights to the information that you provided?
Subject to the limitations of the law, you have the following rights under the data privacy Act:
The right to be informed whether personal data pertaining to him shall be, are being, or have been, processed.
The right to be notified and given an opportunity to withhold consent on the processing of personal information in case of amendments to the information supplied or declared.
The right to access his or her personal information.
The right, in case of inaccuracy or error in the personal data, to have the same immediately corrected.
The right to withdraw, remove, block, or order the destruction of his or her personal data from the filing system.
The right to be indemnified for any damages.
The right to obtain a copy of his or her personal data.
12. Virtual Conference Portal
Nicolas and De Vega Law Offices also operates a Virtual Consultation Portal https://meetings.ndvlaw.com ("Virtual Conference Portal").
Our Virtual Conference Portal allows you to speak with one or more of our legal (partners, senior associates, associates and paralegals) and administrative staff (accounting, legal secretaries) over the internet. It saves you time travelling to our office and scheduling an appointment. Through this portal, you can speak to one of our attorneys using a desktop computer, laptop, or mobile device, such as your smartphone or tablet.
13. What technology is used for the Virtual Conference?
The Virtual Conference utilizes Zoom Video Communication's platform. We have integrated this platform into our website, through the Virtual Conference Portal, and using Zoom's API. Most browsers and operating systems will integrate smoothly with the platform used. Hence you can join the meeting directly through your browser, or through the app provided by zoom.
If you choose to join the Virtual Conference through a browser, your browser may require you to download additional software to be able to access the platform.
Alternatively, you may also join the Virtual Conference by downloading the Zoom App. If you are going to use a mobile device, please download the applicable app, depending on whether your mobile device is Android or IOS. After downloading the Zoom App, you will be required register.
14. How do we protect the privacy of the Virtual Conference?
We have employed commercially available measures to ensure the privacy and security of the Virtual Conference Portal, including the use of TLS/SSL via HTTPS protocol, password protection, and disabling default Zoom Video Communication features. However, you also have to do your share to keep the Virtual Conference Portal secure by maintaining the security of the Virtual Conference link provided to you, the password and other details that were sent to enable you to have this online meeting with us. This is in addition to the security features employed by the Zoom Video Communication platform, which by default encrypts the meeting at the application layer, using TLS, employing a 256-bit Advanced Encryption Standard algorithm for the desktop client.
15. What are our policies that govern Virtual Conferences?
Our Virtual Conferences are conducted, subject to the following policies.
We observe the privacy policy, terms of use and cookie notice as stated in this document.
The meeting is intended only for the person that requested the conference. You must inform us beforehand if there are other participants, aside from yourself, which will be present in the Virtual Conference. Only the enlisted participants will be admitted to the meeting room. For your protection and privacy, you are to keep confidential the details of the meeting, the meeting link, passwords and other information sent to you.
The Virtual Conference will start promptly and on time. You must appear for the Virtual Conference promptly as well, as the Virtual Conference will start and end at the time indicated. If you wish to reschedule the Virtual Conference, please do so at least 24 hours prior to the date of the consultation. Otherwise, we will have to proceed as originally scheduled.
To preserve privacy, we have disabled the recording of the meetings. In compliance with the data privacy Act and other relevant Philippine laws, recorded meetings are allowed only upon prior written and mutual consent of the parties to the Virtual Conference.
All discussions and advice given during any Virtual Conference are preliminary and based on the facts and documents provided during the meeting. A more thorough study of the facts and documents is usually necessary for more definitive advice to be given. Also, any advice given during the Virtual Conference may change if certain matters were omitted or not mentioned during conference.
Our firm accepts clients only upon execution of client engagement agreement. In addition, prior to accepting clients or cases, we are required by law to conduct a conflict check, to ensure that we are not laboring under any conflict of interest to handle the matter. These are some of the steps that we must comply with before agreeing to handle a matter for you. We do this not only as a professional requirement, but also to ensure that we can effectively handle any matter that we are we are requested to undertake. Thus, the Virtual Consultation will not create an Attorney-Client relationship until these prior steps are completed. To effectively address your legal concerns, especially those involving urgent legal matters, we recommend that you engage the services of counsel at the soonest possible time.
The fee charged by our firm for the Virtual Consultation is used to maintain the website and the platform that we use to conduct Virtual Consultations, to setup the Virtual Consultation, and make the necessary preparations. Therefore, once the meeting is scheduled, the fee will already be used to defray these administrative charges.
All our lawyers and legal staff are very considerate, understanding and helpful. We know that there are instances where the subject of the Virtual Consultation will involve delicate personal matters. Nevertheless, please always comport yourself properly and observe proper etiquette during the Virtual Conference. Always remember that we are here to try and help you.
We may end a Virtual Conference if these policies are not followed.
16. Changes to This Privacy Policy
We may update our Website Privacy Policy from time to time. Thus, we advise you to review this page periodically for any changes. We will notify you of any changes by posting the new Website Privacy Policy on this page. These changes are effective immediately, after they are posted on this page.
For further information or advise, you may contact:
NICOLAS & DE VEGA LAW OFFICES
Personal Information Controller
Email: [email protected]
16th Flr. Suite 1607 AIC Burgundy Empire Tower
ADB Ave. cor. Sapphire & Garnet Rds., Ortigas Center
1605 Pasig City, Metro Manila
Philippines
Trunk Line: (+632) 8470-6126 / (+632) 8470-6130 / (+632) 8401-6392
Fax Number: (+632) 8470-6126
ATTY. KRISANTO KARLO E. NICOLAS
Data Protection Officer
Nicolas & De Vega Law Offices
Email: [email protected]
16th Flr. Suite 1607 AIC Burgundy Empire Tower
ADB Ave. cor. Sapphire & Garnet Rds., Ortigas Center
1605 Pasig City, Metro Manila
Philippines
Trunk Line: (+632) 8470-6126 / (+632) 8470-6130 / (+632) 8401-6392
Fax Number: (+632) 8470-6126
This was last updated on 26 April 2020.